Skin cosmetics
Published by Stéphanie Petit
Nov 30, 2018, 11:33 AM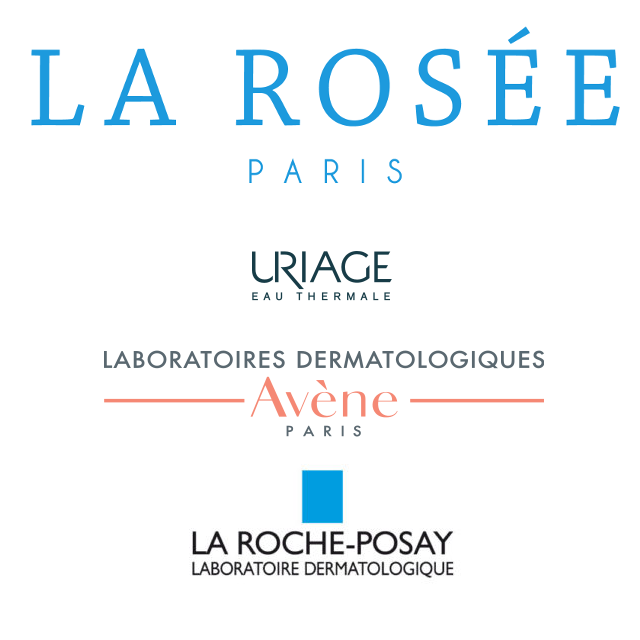 We offer you differents skin cosmetics brands :
AVENE

LA ROCHE POSAY

KLORANE

URIAGE

LA ROSEE
La Rosée:

Brand from LYON created by two pharmacists, Coline and Mahault, passionate by cosmetology and natural beauty.
It was at the counter of the pharmacy that they met men and women looking for a simpler, more real offer, without superfluous and without sophisticated promises not kept.
They wanted to create, for thems, as for themselves, products that do not lie, with a single global promise: night and day moisturizing in an optimal way.

Their conviction, shared with dermatologists, is that to have a beautiful skin it only has to be well hydrated!

They have created the guideline of La Rosée according to their ideal. The formulas are very healthy and the natural substances are perfectly dosed.
The fragrancy are pleasant and light, and the textures adapted to each type of skin.
You will not be able to do without !

They have an obsession: purify the formulations of their products by removing all controversial ingredients, in order to respect a maximum tolerance for the sensitive skins, and to integrate a high percentage of natural substances for a maximum efficiency.
They are looking for an optimal hydration and a very pleasant galenic, while keeping fair prices.

An effective and healthy hydration and 100% pleasure!

Their products have all been tested under dermatological control, and clinical studies have revealed their performance and their cosmetic acceptability, as well as their maximum tolerance on sensitive skin.
They offer large packs with an excellent quantity / price ratio, to break the myth of expensive pharmacy products and allow everyone to buy quality ones.
The absence of secondary packaging is a choice that preserves nature and reduces the selling price to the maximum.
All the products are developed and manufactured in France. No products have been tested on animals.
https://www.larosee-cosmetiques.com
Share on facebook